Used throughout the world, ceramic membranes offer significant advantages when compared to conventional membranes, with higher reported flux rates, as well as the ability to be chemically cleaned many times, without the resulting material breakdown.
In 2023, Lutra are running a number of pilots with ceramic membranes to highlight the potential benefits that they offer in the water and wastewater treatment space. The pilot plant has been installed in a 20-ft container, which will be placed on both water and wastewater treatment sites. The purpose of the pilots is to understand the benefits and limitations of the system, with the overall goal of proving how this technology can reduce the overall footprint, capital and operating costs for municipals across Aotearoa.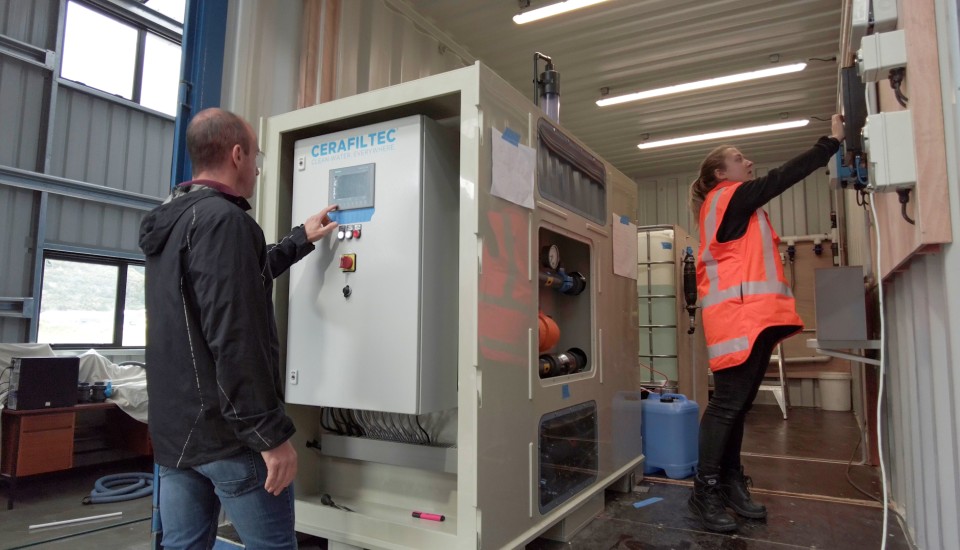 Throughout the pilot project, Lutra will post regular updates on how the project is progressing, as well as the data that we are using to prove the system. Through this transparent knowledge sharing, we hope to increase the overall interest and knowledge throughout Aotearoa to help safely guide new technology in the New Zealand three waters space.
Feel free to follow us on Linkedin for regular updates, and contact us if you have any questions.