"Drinking water suppliers must maintain a personal sense of responsibility and dedication to providing consumers with potable water. Knowledgeable, experienced, committed, and responsive personnel provide the best assurance of potable drinking water. The personnel, and drinking water supply system, must be able to respond quickly and effectively to adverse monitoring signals. This requires commitment from the highest level of the organisation and accountability by all those with responsibility for drinking water."
This principle draws on the fact that the people working in a drinking water supply system are the best assurance of providing safe potable water to communities. For these people, principle 5 contains heavy, weight bearing words, and when considering them further I believe these outcomes can only be achieved long-term in organisations that embrace two key areas:
A supportive, positive, and safety-focussed culture.

S

ufficient investment in water supply personnel - at all levels.
A positive and safety-focussed culture is one where all personnel associated with water supply systems understand their clearly defined roles and how they fit into the wider system. All personnel are well trained, safe and have visible future career progression opportunities within the business. This focus and supportive workplaces will help staff retention, make water supply an attractive career option and provide the industry with the experienced and knowledgeable personnel required in the future.
It requires investment of the water supply business in its people – and to ensure that its people have the tools and means to provide safe potable water at all times, including the investment required to maintain best practice treatment plants.
The highest management level of a water supply organisation is included within this principle, and I believe for a good reason, they ultimately hold the purse strings for investment in both people and water supplies. This means that the highest level of management or governance need to genuinely understand the water supplies they are providing to communities. They need to be able to assure themselves that they are receiving the information they require to assess the risks within and to the supplies when considering the need for investment, budget constraints and competing priorities. Under the Water Services Act, elected officials cannot be prosecuted – although they may ultimately control budgets - it is therefore up to senior and executive management to ensure that the risks and consequences associated with insufficient investment are clearly communicated.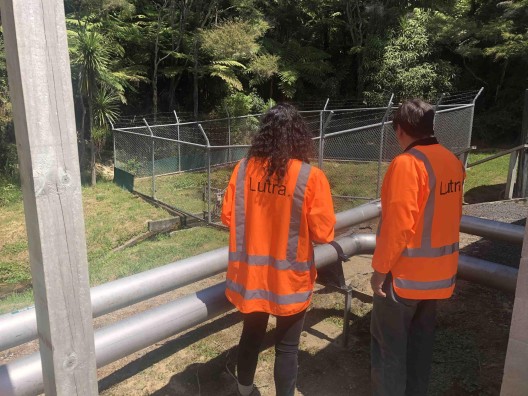 Maintaining a safe water supply will only be as strong as its weakest link, and as we settle into life with Taumata Arowai, under the Water Services Act it is timely for water suppliers to consider: do those at all levels of the water business organisation understand those critical links. Does the Water Service Manager (or a delegate) understand the supplies they manage as well as the consultant that wrote their Water Safety Plan? Is the Governance Board's assumption of what occurs when unsafe water is detected at a plant correct? And when was the last time their operations team ran through a drill scenario to ensure plant automatic shutdown? Who can overwrite the signal to shut down a water supply and take the personal responsibility for ensuring safe potable water? All questions those with input for delivering safe potable water should be asking themselves, their teams and their leaders.