Phew!
What a year 2020 was, and not just because of the obvious. Joining Lutra as a graduate Process Engineer, I was given the opportunity to take an important role on the Kaitoke Regional Park water treatment plant (WTP) upgrade, under the guidance of Lutra's Senior Process Engineer, Jonathan Church.
So, what was the project?
Kaitoke required a robust and resilient plant suitable for varied conditions, which could meet the height of summer demand when the population increases dramatically. After detailed discussions with our client, a set of design objectives were determined:
Provide an upgraded WTP which is in full compliance with the current and future Drinking Water Standards of New Zealand (DWSNZ).
Employ best practice throughout the design.
Provide a chlorine residual.
Future proof the plant for potential changes in the catchment.
Provide treatment for the consented abstraction volume.
Provide a highly automated plant which requires minimal operator input.
I was actively involved from the early project scoping and site assessment of the existing plant, right through to commissioning.
The timelines for the project were short, with the plant upgrade needing to be completed before the summer holidays. The project moved quickly, progressing from early scoping to an approved design in a matter of weeks leading up to the Christmas rush. The time pressure was on!
I was involved in discussions with equipment suppliers and control system engineers. We worked alongside the Kaitoke team to quickly gather the detailed sampling that we required as design inputs. We had weekly catchups with the client to make sure that what was built was right for their long-term budget and needs. I got to participate in HAZOP and Safety in Design workshops and Factory and Site Acceptance Testing (FAT & SAT), The plant was commissioned in December 2020 in preparation for the summer holidays.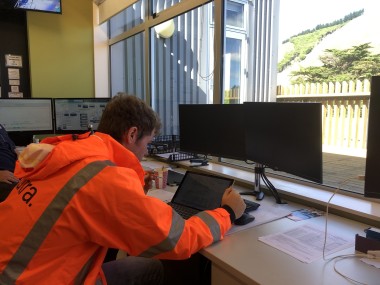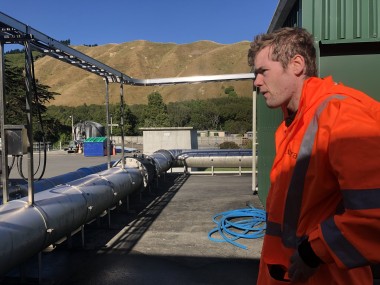 ---
What did I learn from this project?
In a first-year graduate role, the copy/paste approach might have been expected for this type of project. It was great to see that this is anything but the Lutra way of doing things. Client care and on-the spot problem solving is the expectation and Jonathan's years of experience really showed in that aspect.

Lutra was approached to provide a solution to meet their specific need, the culture of client care and fresh approach to each problem is a pillar of our culture. All I can say is that I have been bitten by the bug, so bring on the unique challenges of year 2!